Containership Blasts Kubernetes Into Multicloud Orbit
Announces easy, cloud-agnostic deployment and management for advanced cluster portability
PRESS RELEASE JUL 25, 2017 13:00 EDT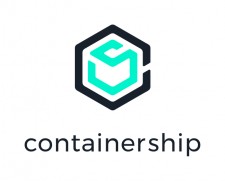 Pittsburgh, PA , July 25, 2017 - Containership, the company making multicloud computing easy, has announced support for Kubernetes on their Container-as-a-Service platform. This will allow developers and IT operators using Kubernetes to easily build cloud-agnostic, portable, containerized infrastructure with developer self-service across any cloud provider or data center.
Containership's support for Kubernetes enables developers to instantly deploy their clusters using Containership's powerful cloud-native features. At the same time, IT operators can manage all of their company's cloud providers and data centers through one interface to fully embrace a true multicloud approach to containers.
With this launch, Containership pairs their intuitive multicloud management layer (available through UI, API, CLI or CI/CD) with Kubernetes while attaching advanced functionality and value-added features, including:
Cluster deployments on any of the 14+ integrated hosting providers
Cloud-agnostic firewall rules, load-balancing, service discovery & data volume management
Marketplace of instantly provisioned applications, projects, and services
Ability to snapshot the entire containerized stack (clone entire Kubernetes clusters to create new environments, DR, or to expand into new availability zones, regions, or cloud providers instantly)
Explaining the value that Containership brings to Kubernetes, CEO Phil Dougherty said, "When we looked at the vast landscape of projects supporting Kubernetes, there was a clear gap in pairing multicloud with end user simplicity and lightweight management. You should not need to travel to a Dojo or Garage to learn how to use a product in this day and age and you should definitely not put all your proverbial eggs in one basket when it comes to hosting providers. We have solved all of these issues with an easy to use multicloud platform that is cost-effective and future-proofs your container investments with no lock-in to infrastructure...or even us for that matter."

Visit Containership.io to get started for free.

About Containership: Launched at TechCrunch Disrupt in 2015 and founded by developers and IT operators that required more from the existing landscape of platforms to manage containers at scale across any cloud or server, Containership has grown to become an emerging leader in multicloud docker deployments. Backed by Draper Triangle Ventures, Birchmere Investments, and Riverfront Ventures, Containership is Multicloud Made Easy. Visit www.containership.io for more info.

Press Contact:
Norman Joyner
Containership
norman@containership.io

Source: Containership